How To Buy
How To Buy
Please select the item(s) which you would like to purchase and click "Add to Cart" and process to "Check Out"





Please enter personal information - name, address, contacts.
Or you can register / log in to save step on enter personal information next time.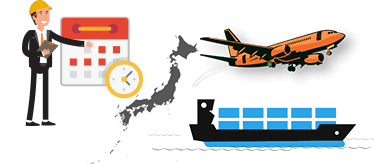 Since you selected the country by provided shipping address, to then shipping method options will be shown with delivery estimation in (# - #) in days.
Please select your preferred shipping method. The shipping method (Air-Mail, E-express, EMS) of some items (Gas, CO2, Battery) cannot be shipped. The total price, including the shipping fee, will be updated. If you agree with the price, click "Contunue to Payment".





Choose your payment method from PayPal / Bank Wire Transfer (Int.)

Paypal : You will be connected to Paypal website. Your order will be placed on completing the Paypal payment. / 

Paypal - Credit Card :   You will be connected to Paypal website. Select "Pay as Guest" Please enter the details of your credit card and place your order. As soon as we confirm your payment, we will send you a payment confirmation email.
Bank Transfer :  Bank Account deatil will show on the home page footer - Bank Account No.  Payment will be received in HKD,  Bank charges from your bank are not included in the total cost quoted to you. All customers are responsible for paying their bank charges.





Order completed, usually shipped in 2-5 business day.
We will inform you of the mail tracking no. by email. (International Order)
You can check on your delivery status with provided tracking no. & tracking webside link.